More than a game: Evaluating medical information and gamification for a pharmaceutical giant.
After launching a new rare disease product, a top 10 global pharmaceutical company wanted to understand how healthcare providers (HCPs), such as doctors and pharmacists, use Medical Information (MI) about rare diseases – and investigate the impact of gamification on survey engagement and data consistency.
Gamification in medical information:
will it work?
Medical Information teams in the pharmaceutical industry regularly engage with healthcare professionals (HCPs) in a non-commercial capacity, with the goal of providing information and guidance on the appropriate use of their products. Physicians consult with medical information professionals to improve knowledge about disease states, verify prescribing best practices, inquire about off-label uses, provide feedback about patient cases, and a wide range of other bidirectional communications.
One such medical information team at a global pharmaceutical industry wanted to conduct research with a targeted group of HCPs, and used Datagame to add gamification to the study. The project had three key objectives:
Evaluate the clinical impact of the disease medical information they provided to HCPs;
Evaluate survey gamification as a potential tool for improving stakeholder feedback; and
Evaluate customer satisfaction and their overall reputation as a result of the 

interaction with the medical information team.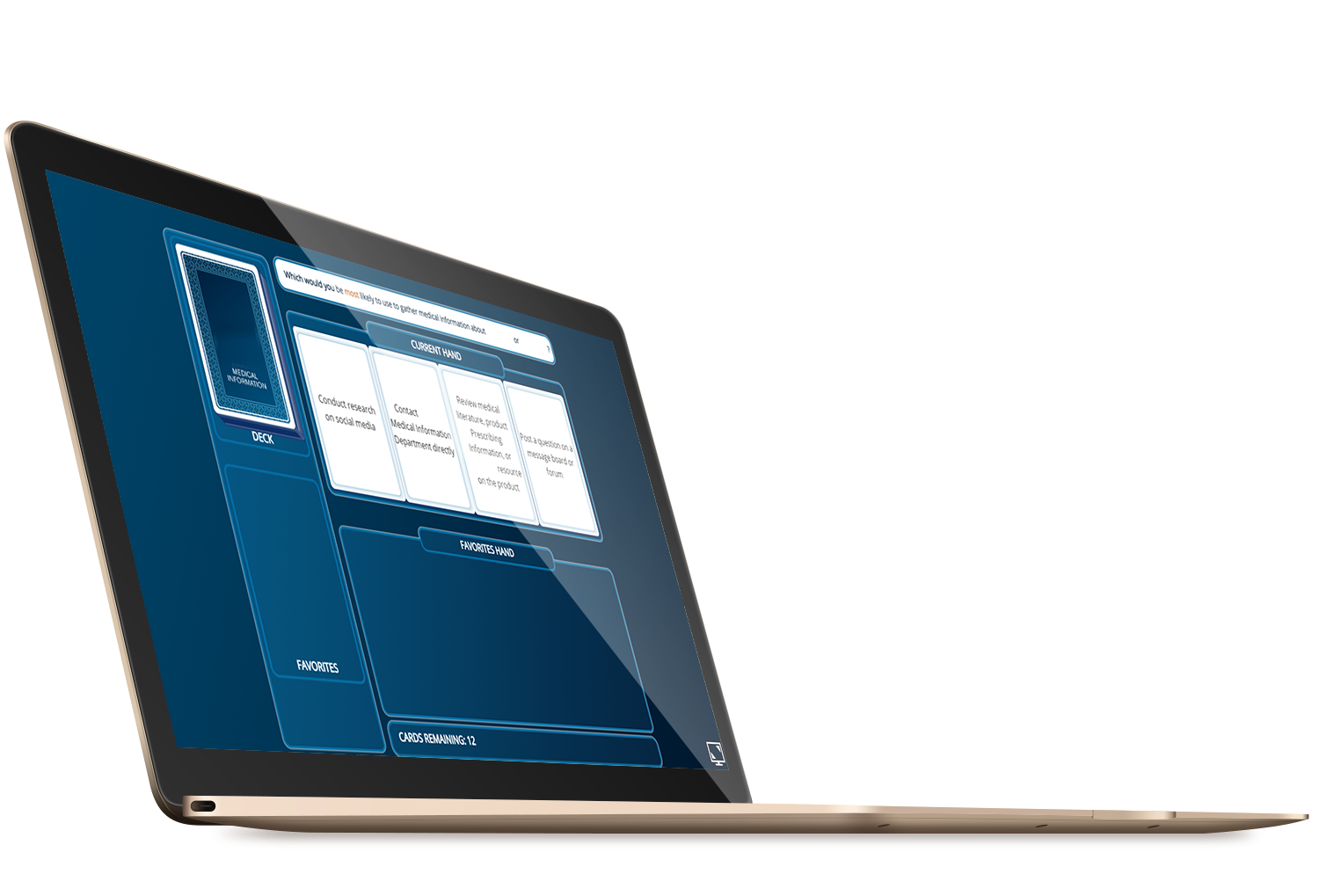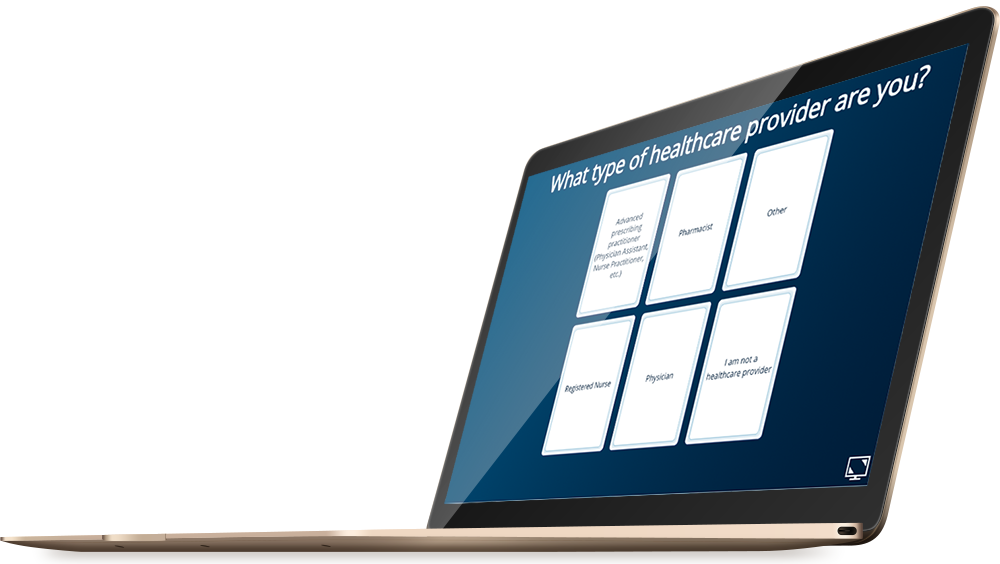 Going head-to-head: A/B methodology test
To assess clinical impact, the impact of gamification, and customer satisfaction, an online survey was shared with HCPs who had received medical information on the product in the past 12 months. This survey link was also posted to the company website as a banner on the product's specific web page.
To assess Datagame's impact, respondents were randomly assigned to either a traditional or gamified survey. The gamified survey had multiple Datagame-gamified questions with varying gamified elements. The traditional (control) group asked these same questions using typical / standard question types.
Winner: the client's medical information team (and gamification!)
Survey analysis allowed each of the project objectives to be evaluated successfully. In terms of clinical impact, the data enabled our client to understand how HCPs interact with MI, how they use the information they receive, and how they prefer to ask (and have answered) their medical questions. Many respondents reported that they felt more about drug administration, dosing, and prescribing guidelines as a result of the additional knowledge. 
The study also showed that a higher proportion of the gamified respondents found the survey interesting: 44% agreed that the gamified survey was interesting, compared to just 24% of traditional respondents. A higher proportion of gamified respondents also said they found the survey completion time more reasonable, even though there was no significant difference in the length of time for completion.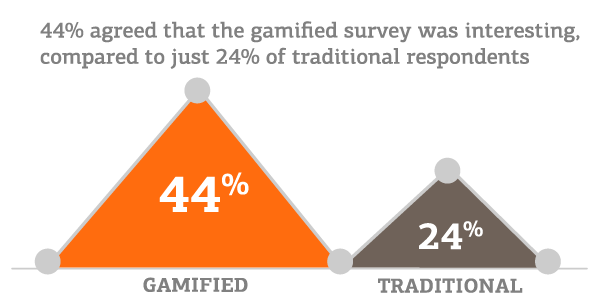 Although you might imagine that games would appeal to consumers for B2C research projects, in our experience gamified surveys also work well in a professional audience. The key benefits of reduced interaction friction, more fluid data capture, and mobile-first device optimization are just as evident in B2B studies as they are in consumer projects.