Let our gamification experts level up your Datagame experience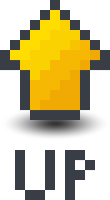 When it comes to research gamification, sometimes you know what you want but don't know how to get there. Perhaps you've read about the benefits gamification can have on user engagement, data quality, and response rates, but you're not quite sure where to start.
Datagame provides a range of consultative and full-service gamified research services to help you get up and running with gamification (or to design and execute your study from start to finish).
Survey Gamification
We convert your existing survey into a gamified experience using the flexible Datagame platform, on virtually any survey engine – or use our SaaS platform to do it yourself.
Gamification Strategy
Want to integrate gamification into your research but don't know where to start? Let us conduct a needs assessment and deliver a gamification strategy and action plan.
Custom Research Games
Design, build, deploy, and manage custom research games tailored to your specific needs.
Creative Design
In-house graphic and video design capabilities to bring your games and studies to life.
Gamified Co-creation
Joint design and development of unique gamified capabilities that enhance your business' methodologies and offerings.
Gamified Full Service Research
Full research project life cycle support, from study design through analysis and storytelling, but with a gamified flair.
Find out how we made data dreams come true for WellQuest here…
Ready to play? Reach out and let us know how we can get you started.